Last year at CORE, all four schools began the autumn term on unfamiliar ground. Despite that, staff and our school communities worked together to ensure that our students continued to receive a CORE education.  
Over Autumn Term 2020, we have seen but were not limited to:  
Collaboration in our local communities

 

Opportunities to learn new skills and the development of new partnerships that supported in the delivery of a CORE education

 

Respect as we entrusted each other to stay safe during the pandemic

 

Excellence in the shape of a

reward for a CORE school wide project 
Focusing on our four CORE values, below we look at some of last autumn's highlights.  
Collaboration
In September Arena Academy handed it over to their students to demonstrate the new normal in their return to school. Headteacher Mr Mann, expressed his pride in the maturity of Arena Academy students who took the new restrictions and procedures in their stride. 

Opportunity
Arena Awards and Headteacher Awards were the highlight of the school's celebrations each week. From the beginning of the autumn term, the pastoral team were keen to reinforce student and staff relationships, by rewarding outstanding behaviour.
With achievements recognised and students gladly back to learning inside of the classrooms, we saw staff delivering a CORE education across the entire curriculum.
Respect
During lockdown and national restrictions, the staff at Arena Academy pulled together to support their local community. Reaching out to businesses for donations to feed those families that rely on their child's school for the essentials.
Excellence 
The beginning of the term saw 'Arena Central' host a socially distanced Silver Award ceremony. Echo Eternal was shortlisted and ultimately, awarded the National Pearson Teaching Gold Award for Impact through Partnership.  During the ceremony the Echo Eternal Flames were inducted.
You can hear from Arena Academy's Eternal Flames here.
Collaboration 
With two sites merging within the trust, it has been inspiring to watch students come together. Brand ambassadors for the school sported the new uniform that has united City Academy.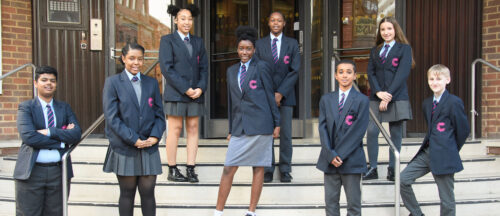 Opportunity 
Last term the City of Birmingham Rockets provided City's budding athletic students with the ultimate opportunity to join and train with their basketball team.  
BBC news reported on this partnership and we heard from the students involved and learned about what this opportunity meant to them.
Respect 
Staff at City Academy have worked to ensure that students feel confident in seeking help and challenging bullying in their school.  From the small gesture of the teachers wearing odd socks during anti-bullying week to Team City starting their day with anti-bullying form time activities.
Excellence 
City Academy succeeded in bringing enriching experiences into their classrooms by working with local and national businesses. Thanks to partnerships with organisations such as Lion Heart, Beet Freaks, Bullring, Aston Villa Football Club and Titan Partnership , students of all ages were able to build ambitious future. 
Collaboration 
Jewellery Quarter Academy focused on working with their local community and families to keep lines of communication open in what has been a lonely and isolating time for many.  We saw JQA host webinars and symposiums for parents, facilitate open discussions regarding the curriculum and encourage conversations around procedures and policies.  

Opportunity 
Year 11 students took part in workshops that supported their learning. The workshops, which were delivered by external company PET-Xi, focused on subjects and elements of the curriculum that students found more challenging.  
Respect 
Remembrance Day saw the JQA Combined Cadet Forces (CCF) students pay their respects to the men and women who fought for our freedom. The combined cadet forces also recruited new students and last term and it was exciting to see the beginning of their journey with CCF.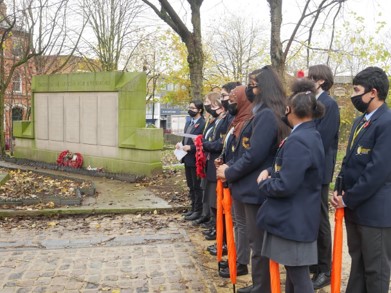 Excellence 
Excellence in leadership was demonstrated by the student parliament and student leadership team. Together the students led a 'virtual' open week, which showcased what makes Team JQA a place to succeed and achieve.  
Collaboration 
Working together to improve wellbeing, Rockwood Academy planned various physical activities for staff and students throughout the autumn term, with everything from cooking to archery. The whole trust worked to support wellbeing over the term and Rockwood is just one example of our dedication to this.   
Opportunity 
The CORE cares Leaders of Tomorrow programme began in Spring 2020. Over last term, CORE LoT has grown and developed across the trust. Rockwood's Leaders of Tomorrow students welcomed our Head of Student Leadership, Fela Lufadeju to their school for mentoring sessions. Through this initiative we have seen these aspiring student leaders develop in confidence and character over this time.  
Respect 
It has been a charitable term for the CORE Education Trust team. Rockwood made a tremendous effort for their local community. We saw students working together to gather items for the 'Winter Shoe Boxes Appeal' , which helps the homeless people of Birmingham. As well a huge effort for Children in Need – the school was a sea of Pudsey Bears and they raised over £700.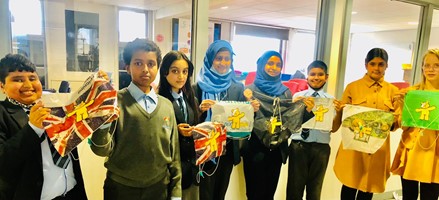 Excellence
Autumn saw Rockwood students moving into their new building, which has been named after Holocaust Survivor Mady Gerrad. As part of Echo Eternal, Rockwood students produced a beautiful coffee table book in response to Mady Gerrad's testimony. With the launch happening in early January, it was lovely to see the book presented to Mady and to witness the beautiful relationship that has formed between the students and Mady.  
---