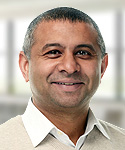 Ammo Talwar MBE
Ammo Talwar MBE
Ammo Talwar is the founder of Punch, a dedicated music and arts agency. He is a well recognised and respected arts champion, pioneering work with young people and artists nationally.
Ammo is Chair of UK Music's Equality and Diversity Taskforce. He was the Chair of CORE Education Trust from September 2016 to September 2020.
In 2008, Ammo was awarded an MBE for his services to music and young people.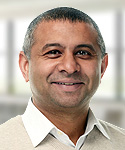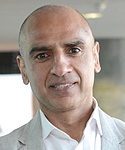 Professor Monder Ram OBE
Professor Monder Ram OBE
Monder is the Director of Centre for Research in Ethnic Minority Entrepreneurship (CREME), Co-Director of the Enterprise and Diversity Alliance (EDA) and Director of the Enterprise and Diversity Cluster based in the Business School at the University of Birmingham. Monder has extensive experience of working in, researching and acting as a consultant to small and ethnic minority businesses. Monder is a leading authority on small business and ethnic minority entrepreneurship research and has published widely on the subject. Monder regularly speaks at conferences across the world on the importance and value of ethnic minority businesses and has also advised Government on this. Monder is responsible for initiating the annual Ethnic Minority Business Conference in 1998, which has developed into the most important event in the calendar for disseminating policy and research on ethnic minority firms. Monder has held visiting positions at the Industrial Relations Research Unit at Warwick University, and the Herbert Felix Visiting Professor at Lund University in Sweden. Monder was named as one of the country's most influential Asians by the Institute of Asian Professionals and was awarded an OBE in the 2004 New Year Honours List for his services to black and ethnic minority businesses.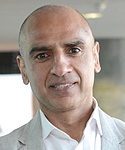 Dr Lynne Morris CBE
Dr Lynne Morris CBE
Dr Lynne Morris CBE has spent 40 years in education, 30 of them in Senior Leadership. During her career she has served in seven schools; secondary modern, grammar, comprehensives and sixth form colleges. In 1988, after Deputy Headship in a large 11-18 comprehensive school in Walsall, she became Headteacher of Aston Manor School, and in 1997 she was appointed as Principal of Joseph Chamberlain Sixth Form College in Highgate. Under her leadership the college achieved a Grade 1 Ofsted, and won the Queens Anniversary Prize for exceptional contribution to Further and Higher Education.
Lynne is a Life Fellow of the RSA. During her career she served on the National Council of the LSC and was a Board Member of Partnership for Schools. In 2005 she was awarded an Honorary Doctorate by the University of Birmingham, and in 2006 she received a CBE in the Queen's Birthday Honours List for outstanding services to education. She project managed the building of the new £40m campus for Joseph Chamberlain College which won the Prime Minister's Prize for the Best Public Building in 2009.
In retirement, Lynne has continued with local school governorship and is a long standing Trustee of Birmingham Ethnic and Education Advisory Service (BEEAS).
Chief Executive Officer (CEO) with the Executive Team
:
The CEO and the Executive Team at CORE Education Trust have delegated responsibilities for the operational running of the Trust including supporting academies and governance. The CEO is the Accounting Officer, supported by the Chief Operating Officer who is the Chief Financial Officer. The CEO and the Executive team report upwards to the Board of Trustees.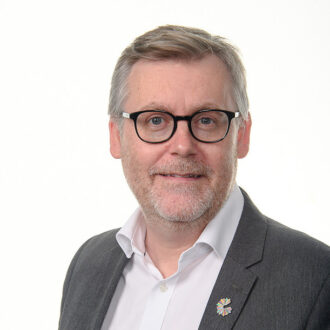 CORE Education Trust CEO
Adrian Packer CBE
Adrian Packer CBE
CORE Education Trust CEO
Adrian was appointed Executive Principal of Park View Educational Trust (now CORE Education Trust) in 2014. He was also Principal of Park View School (now Rockwood Academy) at that time.
Prior to this, in 2012 Adrian was the founding Principal of Everton Alternative Provision Free School and 6th Form College, the first Free School set up by a Premier League football club.
From 2010, Adrian was part of the founding team of Birmingham Ormiston Academy (BOA), an arts academy partnered with The BRIT School. Adrian was a senior Artistic Director at the BRIT School for 12 years and taught some of the country's highest profile, award-winning talent in the music, theatre, film and television industries during that time.
Adrian is currently a Member of the LIPA (Liverpool Institute for Performing Arts) Council and Director and Governor of the LIPA 6th Form.
Adrian is an independent non-executive Director of ukactive and the Chair of ukactive Kids Council.
In 2018 Adrian conceived the Echo Eternal project, a commemorative arts participation project, which brings together groups of schools with different characteristics and uses Holocaust survivor testimony to inspire community integration and empathy. In 2019, he was awarded a Points of Light Award from the Prime Minister for this work.
In March 2021, Adrian became a Board Appointed LTA Councillor.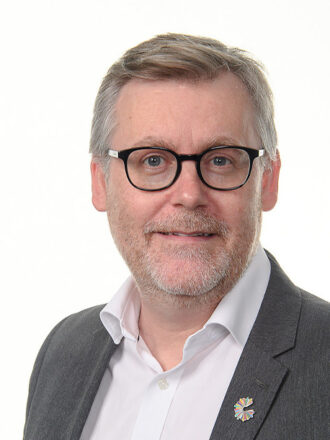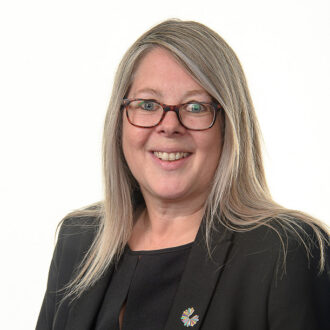 Deputy CEO
Joanne Tyler
Joanne Tyler
Deputy CEO
Joanne is a co-founder of CORE Education Trust. She has a wealth of experience and expertise as a business leader within the public education sector. Joanne oversees the day to day running of the Trust and its schools.
Joanne has a well-established track record in education, with considerable previous experience working as a School Business Manager in many varied and challenging circumstances. She continues to mentor and coach other leaders and works with national organisations to inform best practice.
Before working in the education sector, Joanne had a successful career as a contract manager within the private sector.
Joanne is the Deputy CEO, Chief Finance Officer and Company Secretary for CORE Education Trust.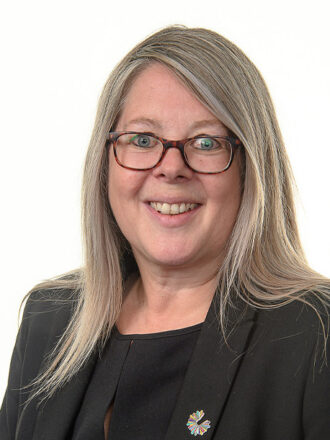 Head of People and Organisation Development
Emma Ruffinato
Emma Ruffinato
Head of People and Organisation Development
Emma is the Head of People and Organisation Development for CORE Education Trust and is responsible for the design and delivery of our people and organisational development strategies. Emma also leads on the management of change in support of the Trust's strategic and operational plans.    
Emma has worked in the education sector for the best part of 20 years and has a wealth of experience in delivering a pragmatic, professional and operational HR service to support managers and leaders on all people matters.    
Throughout her career, Emma has brought her professional experience to support programmes that guide students in their learning journey, whether as a Parent Governor in a primary school, providing support in a higher education setting or offering advice to young offenders. 
Most recently, Emma has taken on the role of an Enterprise Advisor, working with the CIPD, in partnership with the Careers & Enterprise Company, to inspire and prepare young people for the fast-changing world of work. She also provides advice and support to Senior Leadership teams, in schools and colleges, to help them develop their career strategies.  
Executive Leadership Associate
Lucy Monk
Lucy Monk
Executive Leadership Associate
Lucy Monk started her teaching life as a Music Teacher in London and Kent, before taking up her first headship at an all-girls, split site comprehensive in Hastings, East Sussex. During Lucy's time there, she led the conversion from LA school to become an Ark Schools academy. It was during this time as an Ark headteacher that Lucy realised that the purposeful practice which had driven her learning as a cellist could also be applied to improving her own and others classroom experience. This realisation, and the training which supported that, fundamentally changed her approach to leading schools.
Lucy's role as a consultant for CORE is to support the development, improvement and leadership in CORE schools. A particular piece of her work this year will be establishing the work of CORE's 'satellites' as a tool for school improvement. These are essentially working parties which allow all teachers and leaders to be the driving force in improving CORE schools. Lucy is excited to be leading this work with colleagues: she knows first-hand just how passionate CORE teachers are about giving students the very best experiences in the classroom.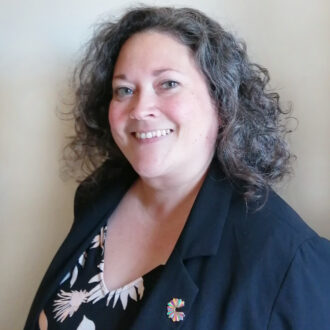 Director of Creative Programmes and Partnerships
Jemima Waltho
Jemima Waltho
Director of Creative Programmes and Partnerships
Jemima is an award-winning creative producer, specialising in creative education. A business graduate from Aston University, she has over 20 years of experience in developing, delivering, funding and evaluating programmes that support disadvantaged young people to gain new skills, broaden their horizons and develop career pathways. 
Jemima has had a varied career, starting out at Hi8us Midlands Ltd; a youth focused, not for profit arts, film and media organisation, where she worked for 7 years, employed as Deputy Director for the last 2.
In 2008, she set up as a creative business and project management consultant, working with a host of regional and national youth arts and media focused organisations. She has advised and run projects with Into Film (previously First Light), BFI, Bright Space, Maverick TV, Rural Media, Arts Connect and the RSA and for 2 years was a visiting lecturer at BCU, delivering a module on Media Enterprise. She was a director and chair of the board for Autin Dance Company, was Chair of Governors for a Primary school in Smethwick and an Ormiston Academies Trust Governor for Ormiston Sandwell Community Academy and Brownhills Ormiston Academy. 
In her spare time, she mentors young people, freelancers and creative start-ups and is particularly keen to support their business and professional development. Jemima is passionate about supporting creative talent development and broadening access to knowledge of opportunity.  
Jemima is Director of Creative Programmes and Partnerships. If you are interested in working with our schools and students, please contact her on [email protected]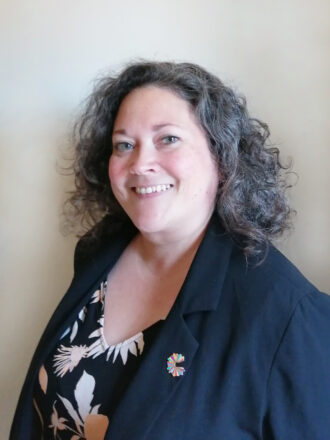 Head of Governance
BECKY PERKES
BECKY PERKES
Head of Governance
Becky is the Head of Governance, overseeing governance at all levels across the trust. Prior to joining the Trust, Becky worked in school governance for a number of years, managing the regional governance network for a large multi academy trust.
Becky has spent her career working in education in the West Midlands, and is particularly passionate about working with children and young people from vulnerable or disadvantaged backgrounds. She started her career as a secondary school teacher in inner city Birmingham and has subsequently worked in a range of educational management roles, including as an Education Project Manager for a national charity, as a Head of Centre for a DfE sports based learning programme called 'Playing for Success' and as a School Improvement Advisor with the Local Authority.
Head of Stakeholder Engagement
Katie Reid
Katie Reid
Head of Stakeholder Engagement
Katie is Head of Stakeholder Engagement for CORE Education Trust and is responsible for marketing, engagement and reputation strategies across the trust.  
Prior to working for the Trust, Katie worked for several arts organisations, where she specialised in marketing and communications. Working across the marketing spectrum, she has led on numerous campaigns at a local and national level.  Katie has a passion for the arts and is inspired by the positive impact they can have on our lives.
Outside of the arts, Katie has worked with several commercial organisations to develop and grow reputation strategies.  
Head of Student Leadership
Fela Lufadeju
Fela Lufadeju
Head of Student Leadership
Partnership Officer
Clara Matty
Clara Matty
Partnership Officer