---
CORE EDUCATION TRUST LEADERSHIP
Our central leadership team drive school improvement and oversee policy, compliance and operational excellence. Their diverse range of skills and backgrounds represents many years of cross-sector experience. This team drive the CORE vision and maintain strong links with all our valued stakeholders.
Central Education Team
Lead Practitioner - Maths
Thomas Beasley
Thomas Beasley
Lead Practitioner - Maths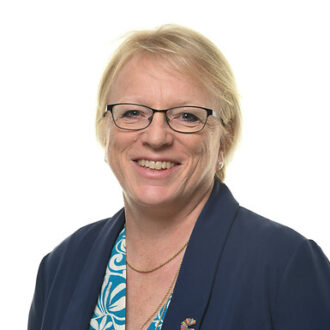 School Improvement Lead: ECT and ITT
Frances Child
Frances Child
School Improvement Lead: ECT and ITT
Frances started her career in education as a French teacher and then head of languages in comprehensive schools in London. She moved to Birmingham to take up a post as deputy headteacher and followed this with 12 year as a school improvement consultant working across the West Midlands. Frances worked with headteachers and local authorities on a very wide range of projects – new school set-up, coaching new leaders, learning and teaching, CPD – and particularly enjoyed establishing and supporting school networks. Frances began to focus on the development of teachers new to the profession and led the very successful King Edward's Consortium SCITT as Director of ITT. When the opportunity arose to work with the University of Birmingham in the establishment of UoB School, Frances took up a joint post as Vice Principal of the School and Head of Department of Teacher Education, relishing the opportunity to embed excellent practice in teacher development in the new School and to innovate in linking staff and projects across the two institutions. Frances is very committed to the flourishing of Birmingham schools and knows the City well; she draws on her networks across local schools and her passion for supporting new teachers in her current work at CORE and in supporting local ITT provision more broadly.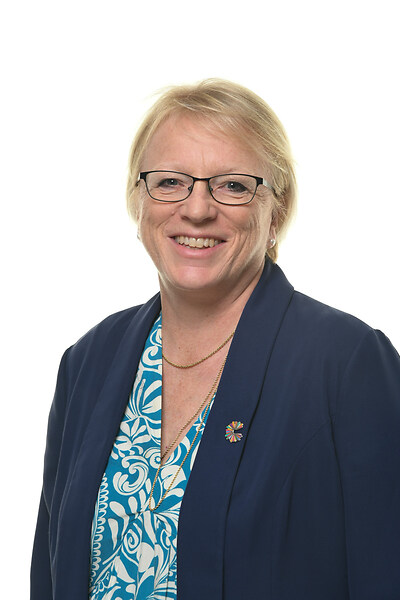 Lead Practitioner - Geography
Thalina Chowdhury
Thalina Chowdhury
Lead Practitioner - Geography
Thalina Chowdhury is a dedicated educator with a passion for providing life-changing opportunities to students from deprived areas. Born and raised in inner-city Birmingham, Thalina understands the transformative power of a high-quality education and has spent the last 7 years of her career raising the value and importance of geography.
Before teaching, Thalina worked in recruitment, where she was responsible for sourcing and hiring senior candidates within the facilities management sector. She represented and recruited for a roster of well-established clientele. Devoted to raising the profile of geography for pupils from ethnic minorities, she perused a career in teaching.
Her love for geography led her to study at The University of Leicester, where she was part of the Ambassador programme run by The Royal Geographical Society. During her ITT year at The University of Birmingham, she was awarded The Royal Geographical Society Scholarship and was part of the first cohort to receive this honour. Furthermore, she has worked in a range of curriculum focused leadership roles such as Director of Studies for an international ESOL summer school, Primary to Year 7 Transitional Summer School Lead and coordinated a short course in BTEC Travel and Tourism. Within these roles she was responsible for designing the curriculum, leading large teams of teachers with various levels of experience, and ensuring a high quality education for all students.
At CORE, Thalina is responsible for the strategic leadership of geography across CORE Education Trust academies. She will further develop the quality of education and she will lead on professional development and coaching within the subject to support colleagues in our commitment to deliver excellence across the academies.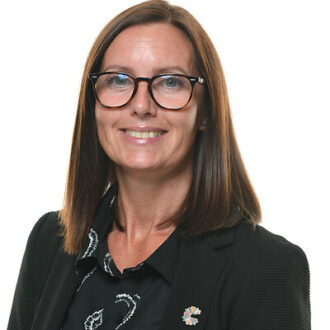 Lead Practitioner - English
Nicola Evitts
Nicola Evitts
Lead Practitioner - English
Nicola Evitts began her career as an English teacher in 2002. Since then, she has worked in two schools with different needs and contexts and has supported both leaders and teachers in schools in Solihull, Sandwell, Worcester, and Staffordshire.
Nicola has undertaken a range of departmental and whole school roles during her career. Within English departments, she has led on curriculum design, developing teaching, and improving student achievement. At whole school level, she has designed and implemented a competency-based curriculum, cultivated cross-curricular opportunities and provided professional development to strengthen the provision of revision strategies.
Most recently, as Lead Practitioner, Nicola has transformed the provision of literacy, led on professional development of ITTs and coached staff across departments for the quality of teaching and learning. In addition to developing others professionally, Nicola has completed the NPQLTD.
At CORE, Nicola is responsible for the strategic leadership of English across CORE Education Trust academies. She will further develop the quality of education and she will lead on professional development and coaching within the subject to support colleagues in our commitment to deliver excellence across the academies.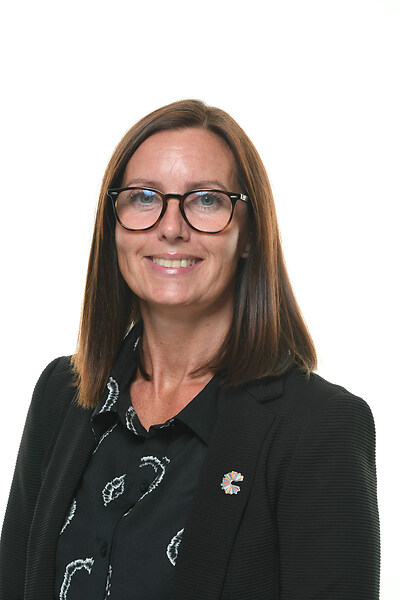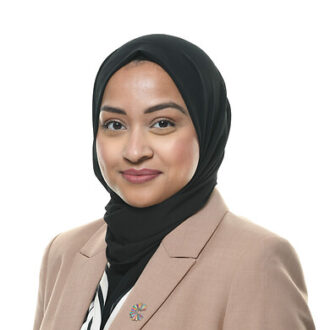 Lead Practitioner - Science
Sharmin Miah
Sharmin Miah
Lead Practitioner - Science
Sharmin started her career in Education 11 years ago as a teacher of science and has since, taken on several roles specific to the development of high-quality teaching and learning. Most recently, she has been working as a Lead Practitioner at a large inner-city academy serving 1700 pupils where she has been leading on the professional development of over 130 teaching staff. This involves strategically designing, delivering, and embedding a CPD curriculum across the academy; identifying areas for development and taking steps to ensure appropriate training opportunities are put in place. Over the past 2 years, Sharmin has developed comprehensive proficiency of a professional development package, rooted in research informed practice, and is currently disseminating this expertise across the Trust.
Sharmin has also served as an expert coach in her previous setting, with a particular focus on instructional coaching and implementing this school wide. She has worked on training leaders to be effective coaches and had much success in developing a culture of continual improvement.
Sharmin was a key driver of a DfE pilot in 2018, where she paved the way for evidence-informed practice by piecing together a Knowledge-Rich Curriculum within the Science faculty and eventually school-wide. This involved strategic redesigning of the curriculum and upskilling the team in its delivery, which saw transformational change and recognition from Ofsted during a subsequent Section 8 inspection.
Sharmin has a keen interest in Cognitive Science and has set up reading communities, working parties and many other initiatives to encourage engagement in research around Education. She is an advocate for females in STEM careers and within education and is an active member of groups such as WomenEd and ResearchEd. Sharmin also takes enjoyment from her own professional growth and has recently completed a National Professional Qualification in Leading Teacher Development.
Sharmin has collaborated with a number of organisations including Birmingham Education Partnership, Royal Society of Chemistry and the British Council in order to create opportunities for students and colleagues alike. She is also a serving member of the alumni to the University of Birmingham where she carried out her undergraduate degree.
At CORE, Sharmin will continue to pursue her passion in prioritising teacher development to drive excellence amongst science teams within the Trust, through our CORE Communities of Practice.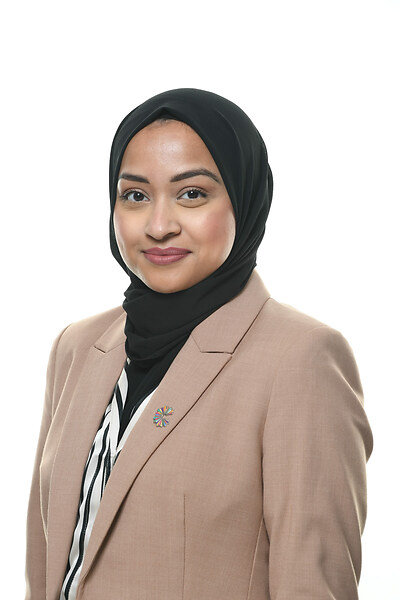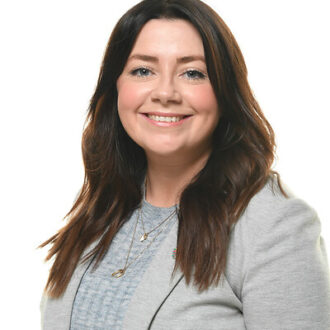 Lead Practitioner - History
Hazel Murray
Hazel Murray
Lead Practitioner - History
Hazel is the Trust Lead Practitioner for History. She has worked in schools across Sandwell and Birmingham for a number of years and has great experience in supporting the development of teachers within her various roles. She believes that teachers who create positive learning environments whilst holding their students to the highest of expectations, have the most significant impact on a young person's ability to realise their full potential.
As a Curriculum Leader, Hazel has led on the design and development of challenging and diverse curriculums and implemented robust systems of quality assurance. Additionally, she has strategically developed the quality of assessment and feedback across History departments, which has enabled improvements in outcomes for students.
Hazel strives to create change by empowering others to make meaningful impact. She has led on the professional development of colleagues, through supporting and coaching, to develop teaching and learning on both departmental and whole school levels. Her prioritisation of collaboration between colleagues enables dynamic working relationships, which are student focused. She is also committed to her own professional development and has completed the NPQML.
At CORE, Hazel is responsible for the strategic leadership of History across academies within CORE Education Trust. She works with colleagues to build upon research driven teaching and learning, ensuring excellence across the Trust.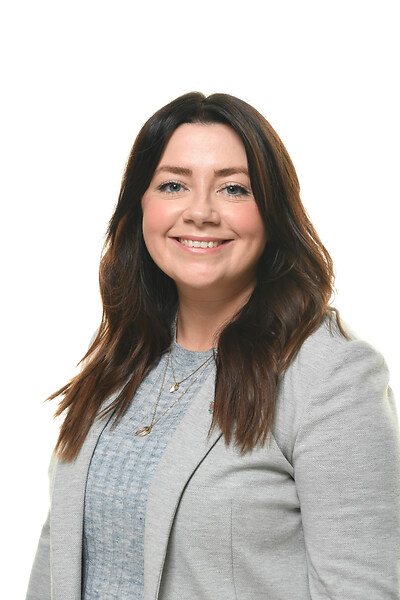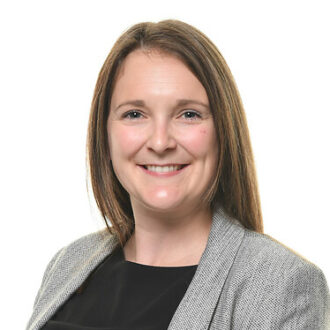 Director of CORE Hello
Emily Preece
Emily Preece
Director of CORE Hello
Emily Preece began her teaching career as a primary teacher eleven years ago. In this time she has taught in the UK, Saudi Arabia, Thailand and Russia. As well as a Primary PGCE, she has a BA Honours degree in Philosophy and is TEFL qualified.
During her time in teaching, Emily has been Head of English at the British School Dhahran and an independent school in Birmingham. In both roles, she has worked with colleagues to develop the curriculum and a model of assessment, tailored to the needs of EAL learners. Emily has facilitated the professional development of staff, with an emphasis on the use of evidence-based practice.
Emily has also directed and staged a number of plays and musical productions throughout her work in schools, as well as preparing and taking students to perform in Birmingham's Young Voices. Emily is passionate about learning outside of the classroom, and this is one of the reasons she is excited to work for CORE, with their commitment to the arts and to seek experiences beyond the ordinary.
Her most recent post was with Barnardo's and included working alongside the British Red Cross to support refugee children in education. Another project involved working collaboratively with Birmingham Children's Trust to support children affected by exploitation and deliver training on this topic to relevant professionals across Birmingham. Whilst working for Barnardo's, Emily completed a Level 4 Accredited Qualification in Against Child Sexual Exploitation.
As Director of CORE Hello, Emily will work passionately to develop this excellent provision for our EAL learners. With high expectations, exciting learning opportunities and a drive for the extraordinary, students will be challenged and nurtured to reach their highest potential and thrive in school and beyond.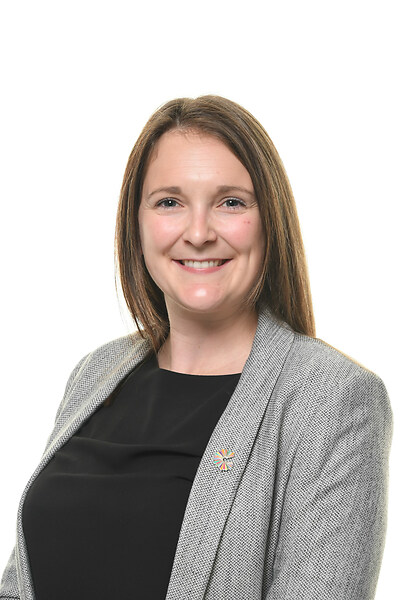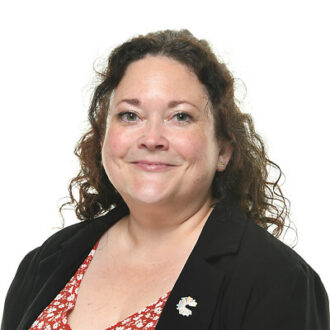 Director of Creative Programmes and Partnerships
Jemima Waltho
Jemima Waltho
Director of Creative Programmes and Partnerships
Jemima is an award-winning creative producer, specialising in creative education. A business graduate from Aston University, she has over 20 years of experience in developing, delivering, funding and evaluating programmes that support disadvantaged young people to gain new skills, broaden their horizons and develop career pathways. 
Jemima has had a varied career, starting out at Hi8us Midlands Ltd; a youth focused, not for profit arts, film and media organisation, where she worked for 7 years, employed as Deputy Director for the last 2.
In 2008, she set up as a creative business and project management consultant, working with a host of regional and national youth arts and media focused organisations. She has advised and run projects with Into Film (previously First Light), BFI, Bright Space, Maverick TV, Rural Media, Arts Connect and the RSA and for 2 years was a visiting lecturer at BCU, delivering a module on Media Enterprise. She was a director and chair of the board for Autin Dance Company, was Chair of Governors for a Primary school in Smethwick and an Ormiston Academies Trust Governor for Ormiston Sandwell Community Academy and Brownhills Ormiston Academy. 
In her spare time, she mentors young people, freelancers and creative start-ups and is particularly keen to support their business and professional development. Jemima is passionate about supporting creative talent development and broadening access to knowledge of opportunity.  
Jemima is Director of Creative Programmes and Partnerships. If you are interested in working with our schools and students, please contact her on JWA@core-education.co.uk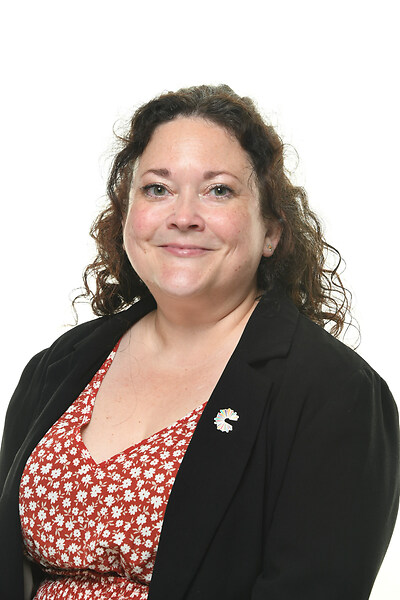 ---
HEADTEACHERS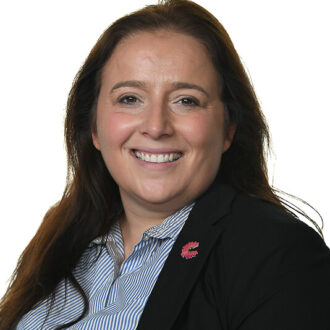 City Academy Headteacher
Rebecca Bakewell
Rebecca Bakewell
City Academy Headteacher
Rebecca is the Headteacher of School at City Academy, based at Langley Walk. She has spent her entire career working with and for students in Birmingham, particularly enjoying working within the communities in inner-city Birmingham.
Prior to joining City Academy, Rebecca has worked in a number of school leadership teams and has seen success in all roles. Her leadership has meant that students have realised there is no limit to their success.
Rebecca's drive and determination to ensure all students have equal access to all opportunities is unwavering. She believes barriers should be broken down and all young people should approach every challenge with confidence, the confidence that they can overcome a challenge because there is a team of people working with them and for them to ensure their success.
Jewellery Quarter Academy Headteacher
Jamie Barton
Jamie Barton
Jewellery Quarter Academy Headteacher
Jamie is an experienced senior leader who has taught, led and lived in inner-city communities in Birmingham for his whole career. A graduate of Ambition School Leadership's selective national Future Leaders programme in 2013, Jamie brings values-led approaches, a strong track record of impact in schools in challenging contexts and a clear social-justice mission to his role as Headteacher.
He has coached and mentored senior leaders from the East Midlands to headship, having become a mentor for Ambition School Leadership in 2016 and also continues to be the curriculum governor at a 'good' primary school since 2015.
Jamie has historical family links to the Jewellery Quarter and continues to ensure that respect for the area's history and heritage are a central part of students' experiences at JQA.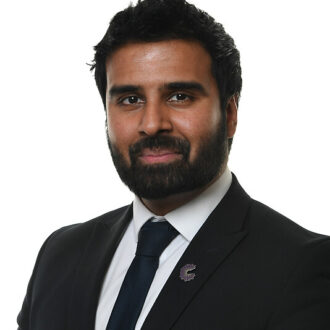 Arena Academy Headteacher
Raj Mann
Raj Mann
Arena Academy Headteacher
Prior to joining the education sector Raj worked in IT as a computer programmer and computer network manager.
Before being appointed as Headteacher of Arena Academy in April 2020, Raj spent over a decade as a senior leader in one of the most nationally deprived schools in Birmingham.  He was an integral part of the leadership team which gained the school 'outstanding' status. Raj has supported many schools in the Midlands, both primary and secondary, with Teaching & Learning and school improvement initiatives resulting in them improving their ofsted gradings from 'requires improvement' to 'good' or 'outstanding'.
Raj has a passionate belief that a pupil's socio-economic background should not be a barrier to achieving success. Combining his love of music and a healthy lifestyle & fitness he ensures that pupils develop into well-rounded individuals equipped with the tools to achieve their goals.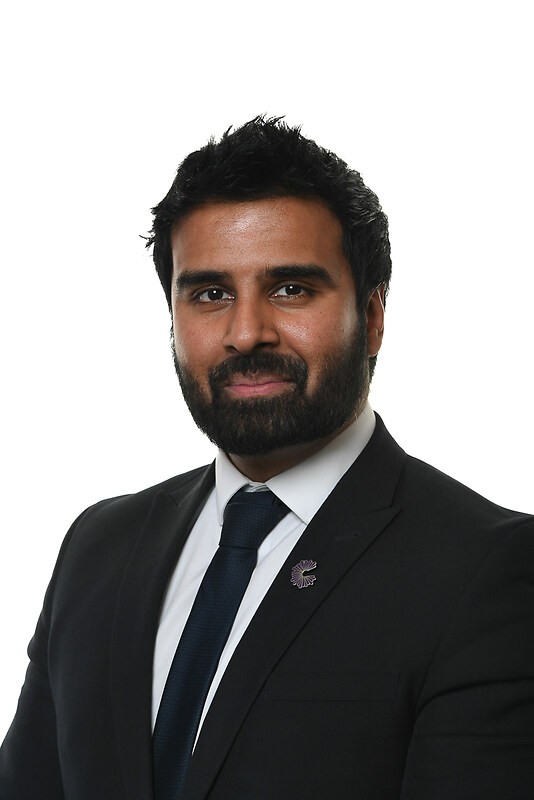 HEAD OF SCHOOL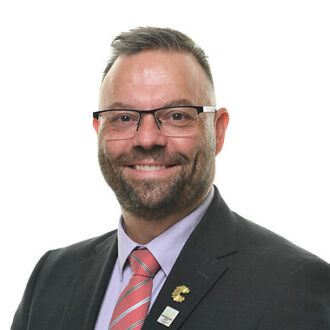 Rockwood Academy Head of School
David Cooke
David Cooke
Rockwood Academy Head of School
David is an experienced senior leader who has spent his whole career in the West Midlands. As a former Specialist Leader in Education for Teaching and Learning, David brings a wealth of experience and knowledge to drive school improvement.  He has had the privilege of supporting a number of secondary schools to improve their Ofsted ratings from "requires improvement" to "good" or "outstanding" and has presented his ideas and experiences of best practice at national education conferences.
Developing a positive relationship with the students and the community he serves is a cornerstone of David's leadership style. As a Physical Education teacher, he believes that providing a wide range of opportunities is critical for developing students' confidence, raising their aspirations and helping them to build transferable skills. He also believes passionately that a student's socio-economic background should not be a barrier to them achieving success. He is committed to helping each student gain their very best academic results while also supporting them to develop the character and confidence to become active and responsible citizens in the future.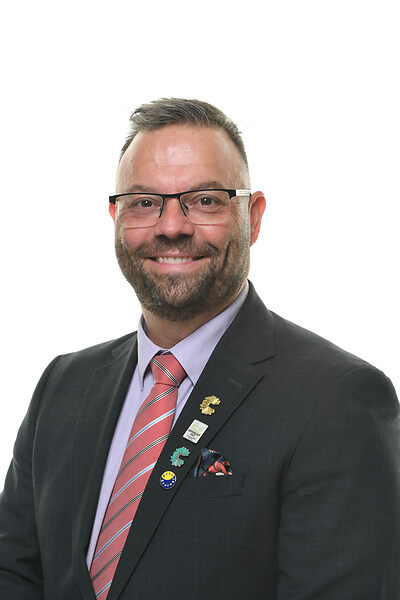 ---