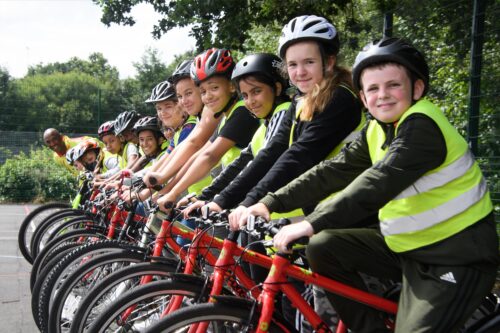 Summer School
This year's Summer Schools were delivered by Aspire Sports. The summer schools take place each year as a part of our CORE Cares programme. The schools provide new students joining the Trust with the opportunity to make friends, explore their new school and meet some of the staff before joining the CORE Education Trust family in September.
We saw students take part in a range of activities, including bike proficiency, animation and Maths on the Move.

Common Ground
Students from across the Trust gathered for the event at Arena Academy, where the granting of the Commonwealth Games was first announced in 2017, for a day of cultural activities, sport and food. They took part in a Haka workshop led by Toa Haka, joined African drummers from Primal Sound and enjoyed sport challenges, including Wallball. Refreshments including, samosas and pakoras brought the tastes of the Commonwealth to Arena.
Open Doors Hosted by UK Active and Nike
UKActive and Nike delivered their new 'Open Door' initiative, which unlocks opportunities and creates positive experiences during out-of-school times. The programme focuses on engaging young people at times when they often have no access to role models, enriching environments or safe spaces. Our students enjoyed sessions that promoted physical fitness and wellbeing.
Results day
We were so incredibly proud of all our students on results day. Each school celebrated its students' achievements and said a final farewell.
Careers advisors were at the results day encouraging Year 11s to sign up to the alumni programme. We look forward to seeing their journey in further education and ensuring that they continue to be part of the CORE Education Family.
---