ARENA ACADEMY 
Five Year 7 students were invited for a virtual 'Hot Chocolate with the Head' on Friday. 
Hot chocolate parcels were dropped to students' homes in recognition of their excellent attendance, achievement, and attitude towards their online learning.   
"So proud…getting stuck in everyday with her home schooling, no moaning, just getting on with it and then to be recognised by her school as one of the top five students in Year 7 is brilliant." Year 7 Parent  
There was another door drop from Arena Academy last week, this time for the Headteacher's Award. A huge well done to Rumaysa, who produced an incredible Science project on global warming.   
UCL recognition 
To commemorate the 110th anniversary of Leon Greenman's birth, the UCL Centre for Holocaust Education launched #Leon110. A program that invited schools and their communities to reflect on Leon's life, his legacy, and his tireless work in Holocaust education and anti-fascist activism. 
Two Arena Academy #Leon110 entries are amongst 10 national awardees.
The two entries are 'Revenge' by Krish (Y8) and 'Unaccomplished: For now' by Elya (Y8)  
Both students heard from UCL education:  
Congratulations @COREArenaAcad's Elya (Yr8) for the powerful #Leon110 response 'Unaccomplished: For Now'. It reflects the continuing necessity of Leon's mission  to educate about the Holocaust & challenge hate, capturing something of his doubt & struggle. 
Well done Krish @COREArenaAcad Yr8 for this #Leon110 response. The final stanza speaks to Leon's loneliness by using the language of space & absence. The varied structure & repetition of revenge reiterates the poem's argument against vengeance.
CITY ACADEMY
Students Dontay and Lawrence produced a HIIT session for everyone to complete in their own time. Each exercise was demonstrated by these active students.
Les Mills is currently delivering training to a select group of keen fitness fanatics in CORE Education Trust. The Year 7 students, who applied to join the programme, are working towards gaining the title of Les Mills Accredited Fitness Coaches
Our Year 11 students looked to the future by taking part in career surveys delivered by Digital Innovators. This trust-wide programme, which explores students' skills, will provide our young people with guidance around career opportunities.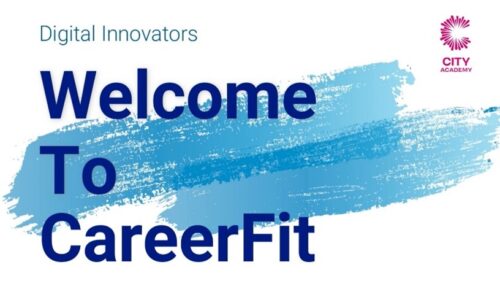 The PE department announced that City of Birmingham Rockets coach, Ric will set weekly, online, fitness challenges for students to join. What an incredible opportunity for students.
JEWELLERY QUARTER ACADEMY
Students at Jewellery Quarter Academy began their Born To Move training with Les Mills. It is great to see these Year 7 students dedicate their time to such a unique opportunity. We can't wait to see them become Les Mills Accredited Fitness Coaches.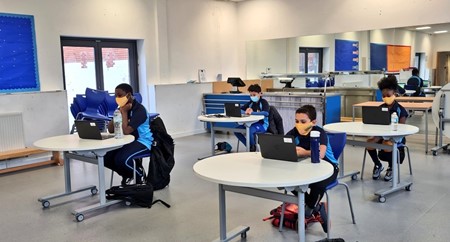 Miss Seleshe, Head of Year 7, filled up the praise post box again last week. Students' start to secondary education has been very different, but their dedication to online learning has seen praise messages flying out each week.
The British Army visited JQA's Seacole Centre last week. They were very impressed with the testing facility and procedures. Thank you for the positive feedback and validation of Team JQA's work in keeping all staff and students safe.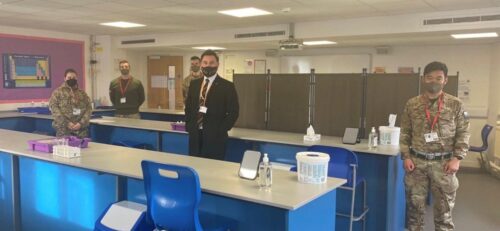 A few weeks ago, JQA students joined local volunteers to plant 500 snowdrops in the community. It was lovely to see them starting to emerge from the ground. We look forward to seeing them bloom every year – a lovely reminder that spring is on its way.
ROCKWOOD ACADEMY
On Holocaust Memorial Day, we saw the Mady Gerrard building embodying this year's theme 'Be the light in the darkness.'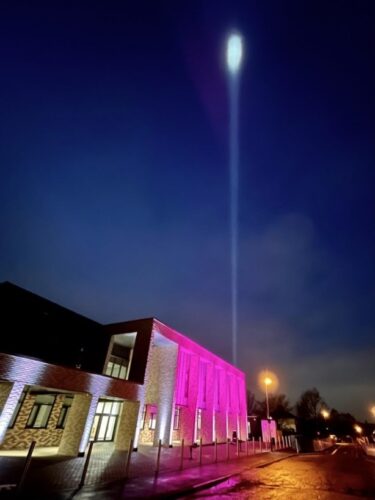 A message from Sofia the Headteacher.
In Food Technology, Rockwood saw budding chefs cooking in their online lessons – they created some delicious pizzas.
Year 9 students were studying Dylan Thomas' famous poem in English.
It's great to see students interacting and thriving like they do in a classroom environment.
---