Last week, Echo Eternal launched the Echo Eternal Horizons Festival and our schools saw a return to home learning.
We have worked hard to refine our remote learning offer based on our experience of the first lockdown and the autumn term. Our aim is to provide an experience that is as close to in-person learning as possible and easy to access support for our families.
ARENA ACADEMY
Year 8 English students explored Leon Greenman's story as part of a creative writing competition announced by UCL Centre for Holocaust Education. Students responded with thought provoking and insightful responses.
"Leon was punished for being Jewish. In situations like this most would seek revenge, but Leon did not… you can be well respected if you have good characteristics and Leon did"
Year 8 Student's response.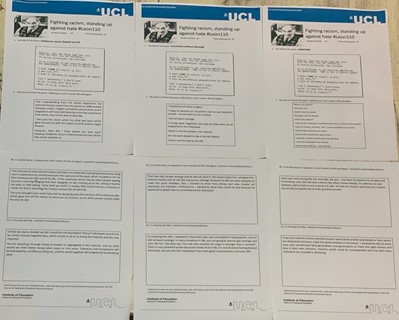 Arena Academy have been preparing for their Echo Eternal Horizons Festival campaign day in honour of Holocaust survivor Hedi Frankl. Their campaign day is Thursday 21st January, you are invited to join in. Find out more on their website.
CITY ACADEMY
The City Academy PE Department have led the way in supporting students with their mental health during Lockdown. We saw them encouraging students to stay active, sharing tips from Team GB Olympic team on Twitter and providing resources such as NetFlex Google drive videos.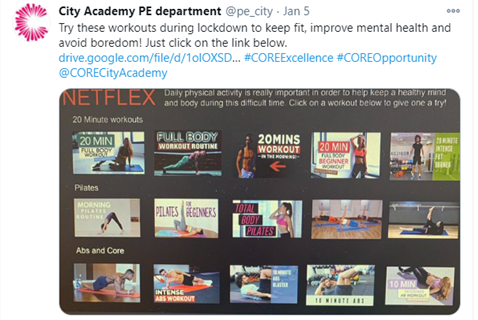 City Academy's Echo Eternal Horizon Festival Campaign day was Sunday 10th January, in partnership with Gas Street Church, they made a pledge that will continue to fulfil well into the future.
"In Maurice Blik's name we pledge to share his testimony and help our community with hunger in hard times by collecting food for our local food bank every term, so that our community can eat during periods of unemployment and hardship.'" 
JEWELLERY QUARTER ACADEMY
Throughout this week JQA's centred their lessons around the testimony of Zigi Shipper. An example of this was Miss Bowen delivering an online session with Year 9 Drama students.
There was thought-provoking feedback and students demonstrated immense pride on their campaign day: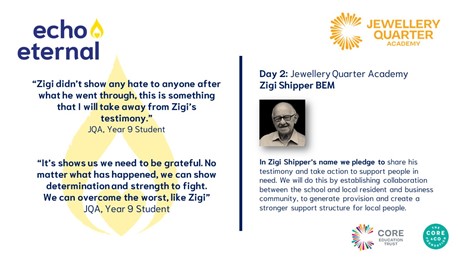 Find out more about Zigi Shipper BEM and Jewellery Quarter Academy's campaign day here:
The students at Rockwood dived back into home learning. In one RE lesson, we saw the creative way students responded to the question 'Why do we punish criminals?'
We love to see how our teachers tailor their lessons to ensure that they are delivering a CORE education, and, in this case, they also had some great student feedback!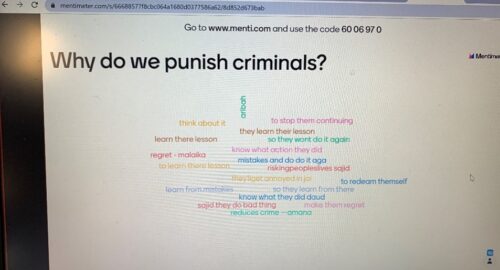 I would like to thank you miss, that was the most fun online lesson I have ever had.- Rockwood Academy Student
The launch of the Echo Eternal Horizons Festival 2021 was hosted by Rockwood Academy. During their self-professed 'Mady Day' they invited their eternal friend Mady Gerrard to virtually open their new building, lovingly named after Mady herself.
Watch Rockwood's campaign day here:
---