Selected from thousands of nominations, the Echo Eternal Project from CORE Education Trust has been named as one of the nation's most inspirational school partnerships, winning a Pearson National Teaching Gold Award for Impact Through Partnership for outstanding commitment to changing the lives of young people through our work.
Echo Eternal is a commemorative arts engagement programme inspired by Holocaust survivor testimony to promote respect and understanding between different communities. Using live performance, exhibition and film, the pupils pay tribute to these true stories, collaborating with neighbouring schools to honour those who came before them and ensure that our society never forgets the horrors of the past. This brings together diverse communities to create civic alliances with long-lasting impacts to build a more caring society which promotes tolerance and respect.
The project has, to date, facilitated a partnership network of 20 schools across Birmingham, Coventry, London and Liverpool. The school populations represent the diversity of the region's communities.
Many of CORE Education Trust's students, as well as young people across the country, have had the opportunity to meet survivors of the Holocaust and other genocides. Through Echo Eternal and its creative partners, they have produced and performed artistic responses to the survivors' testimonies and learnt valuable skills in leadership and empathy along the way.
"having been involved in Echo Eternal for a long time now. I think it is brilliant. Last year, I travelled to Wales and met Mady Gerrard in her home! That was an incredible experience. I am so pleased that it has won this award." -Sana, Year 11 Rockwood Academy Student
It is a great honour to have the impact of our work recognised, none of which would be possible without our partners. The success of Echo Eternal is all down to the participating individuals, schools, and organisations, and we are endlessly thankful for their support.
We chose to share the news of our Gold Award with some of the Holocaust survivors who are involved in Echo Eternal in an exciting unveiling via zoom. The survivors are all true inspirations, and we vow to forever share their testimony's in honour to promote messages of peace, unity and civic optimism.
---
Having supported the project since its inception, Hays Education is now deepening and strengthening its support – pledging to become an active partner and to promoting Echo Eternal's work to its country-wide network of client schools.
 "I am thrilled that the work of Echo Eternal, and the importance of honouring survivors of the Holocaust, has been recognised by the Pearson National Teaching Awards. Since we began in 2018, our movement has had an immense impact on the young people it has touched. I am delighted that our strengthened partnership with Hays Education allows us to be even more ambitious in our goal of amplifying Echo Eternal to schools up and down the country. At its heart, the project is about children collaborating and creating wonderful things to pay tribute to the survivors' testimonies, so their stories live on and their lessons are remembered." Adrian Packer, Founder of Echo Eternal and CEO of CORE Education Trust
"We are delighted to confirm that we will be continuing our partnership with Echo Eternal in what has been a truly inspiring project for those young people that have been engaged in it. Having already supported the project by engaging local schools in the Midlands, we are looking forward to extending this to our network of schools across the UK to help Echo Eternal reach many more young people." Mark Staniland, Regional Managing Director at Hays.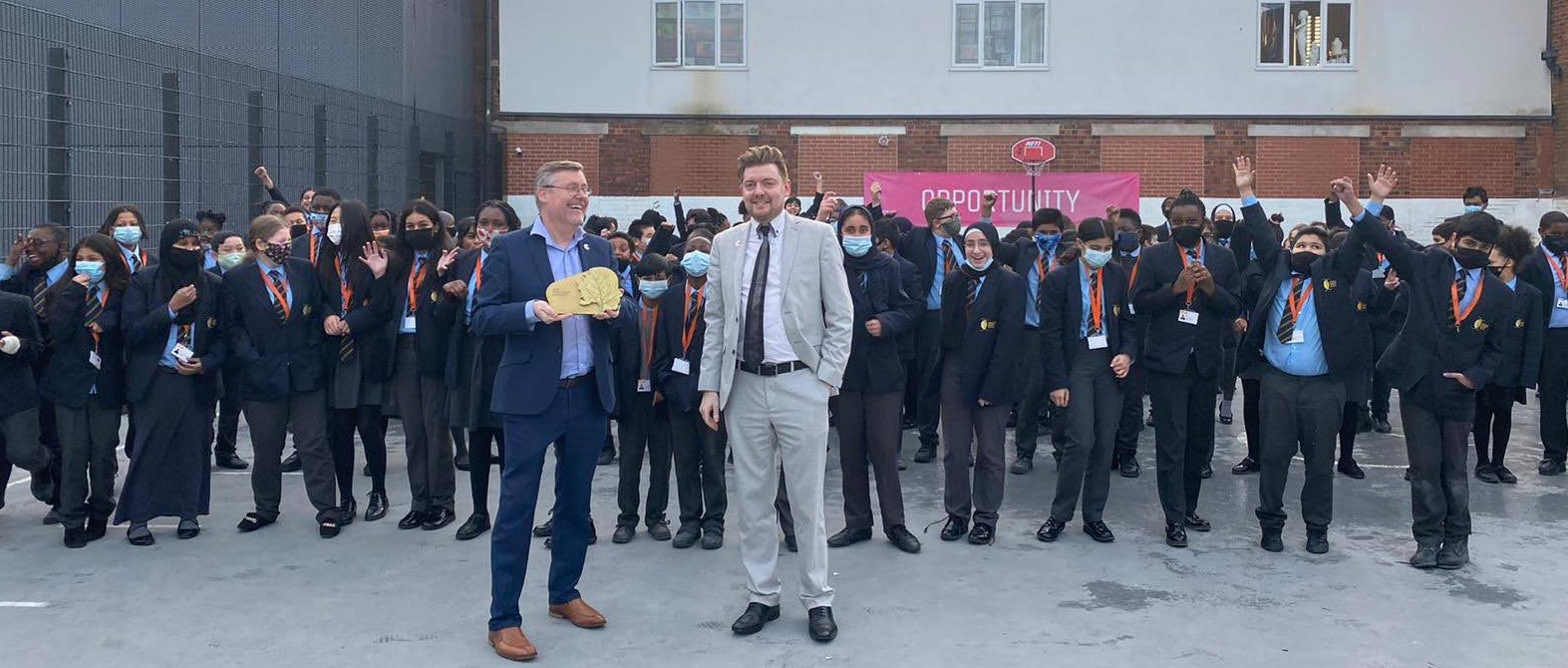 ---