CORE Education were united in silence for Armistice Day 2020. Each of our Academies honoured all fallen servicemen and women, from all conflict and all nations, in their own way.
Arena Academy invited students to share with them any family who have served our country. Joseph in Year 8 commemorated his Great Grandfather Arthur, who served in the Royal Navy in WWII.
City Academy students created poppies. During the process they were learning about the symbolism of the poppy, a sign of hope for a peaceful future. They also studied the famous poem In Flanders Fields By John McCrae.
Jewellery Quarter Academy Year 8 Combined Forces Cadets visited their local Warstone Lane cemetery War memorial. Here they laid a wreath on behalf of their school. During this time they learnt of local civilians and soldiers buried in the cemetery and recited poems The Fallen and In Flanders Fields.
Rockwood Academy saw their Combined Forces Cadets present to their peers in an outdoor ceremony. They recited poems and stood in unity for the 2 minute silence at 11am.

Mr Levy's Year 10 science set presented their 'History of the Atom' projects to their peers at Arena Central. The presentations saw a model of Rutherfords Gold Foil experiment from the early 20th century.
Students were praised for their presentations skills:
"They presented confidently, intelligently and impressively showcased high skill content to the class."

"Their presentation rivalled a professional presenter. I was genuinely blown away by their talent and skill when delivering high quality and independent researched information!" Mr Levy
City Academy students were creating social action pledges with Lion Heart last week.
The panel of judges to whom they presented compromised of Headteacher Mr Bailey, Mr Jones – Chair of Governors and external visitors James and Rose from the Bull Ring Shopping Centre management.
The aim of the Lion Heart challenge was a day of students pitching their social action plans to improve the lives of others in the community.
Year 11 prepared for their mock exams with a visit from Elevate Education.
Elevate's study skills workshops are designed to achieve behavioural change amongst students, with the aim of getting students to use and apply the skills they learn.
Jewellery Quarter Academy were pleased to report a successful workshop, where students were excited to have the opportunity to hone in on skills to support their revision.
JQA invited Birmingham Partnerships – West Midlands Police, Ladywood School Link Officer to speak with their students with the aim of raising awareness of youth crime.
Students were respectful and showed maturity while learning about the consequences of life changing actions caused by knife crime.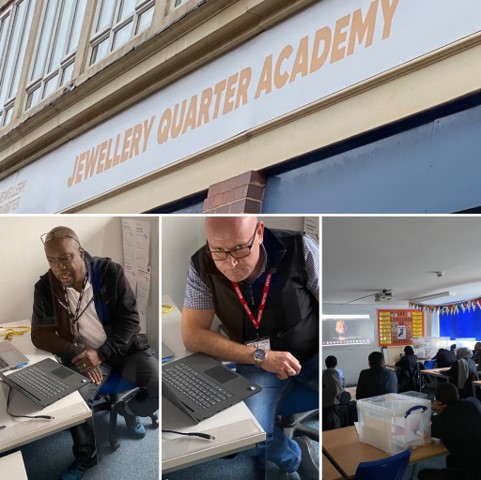 With rehearsals and planning in full swing for the Horizons 2021 festival in January, Rockwood students took part in a workshop with a professional artist to begin looking at their creative contribution.
The students began the workshop by watching survivor testimonies.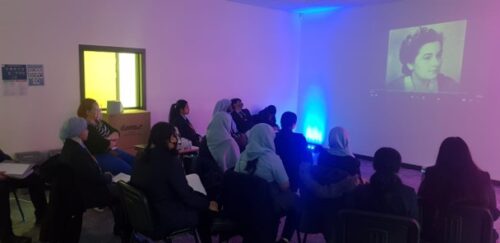 ---